Jason Meekhof Joins NDA as Midwest Regional Director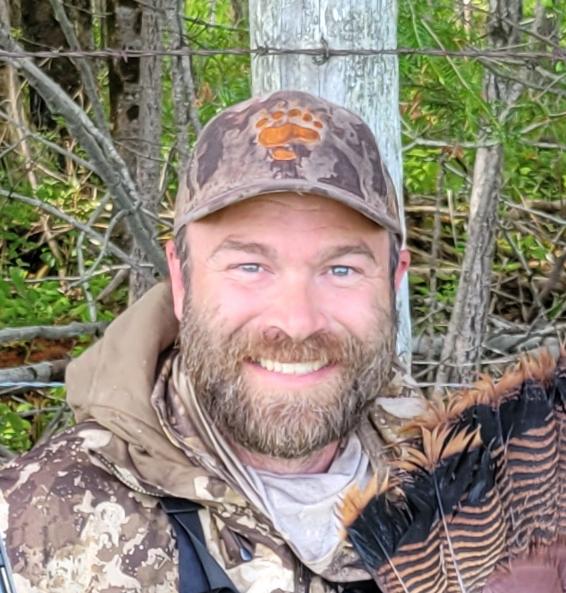 The National Deer Association (NDA) is thrilled to announce Jason Meekhof has joined the NDA team as Regional Director for the Midwest Region. Meekhof will be assisting with the planning and implementation of successful fundraising. He will also be working directly with volunteer-led branches, all to assist and grow NDA's mission.
"Jason is a passionate hunter, who has a unique ability to connect well with nearly everyone he meets," said Director of Grassroots Support Kristen Schnepp-Giger. "I am looking forward to watching his leadership guide meaningful growth in the Midwest for NDA."
Meekhof arrives at NDA with a variety of experience in the outdoor arena, as well as extensive leadership and communication skills. In his role as Chapter Coordinator at Backcountry Hunters & Anglers, Meekhof managed 80 plus chapter leaders and hundreds of volunteers across six states in the Great Lakes region. While there, he also served on their Events and Special Projects Team, where his fundraising campaigns built membership and engagement across the board. Meekhof's work in the outdoors industry continues with his published writing on conservation issues on the Backcountry Hunters and Anglers blog.
"The mission of NDA is extremely important, and I'm excited to work with the amazing volunteers and leaders throughout the Midwest," said Meekhof. "I look forward to helping branches and volunteers work toward their goals, and moving the mission of NDA forward–united for deer. These are exciting times and there is much good work to be done.
Meekhof is a knowledgeable outdoorsman and a skilled communicator. He works hard to better conservation efforts, the outdoors industry, and relationships with all of those involved.
Join NDA and support their mission today, or sign up for their free e-newsletter to receive the latest on deer hunting and management at DeerAssociation.com
About the National Deer Association
Formally launched on November 10, 2020, the National Deer Association is a non-profit deer conservation group that leads efforts to ensure the future of wild deer, wildlife habitat and hunting. Formed by combining the strengths of two long-serving, successful organizations, the National Deer Association has a combined 38 years of action that has changed deer management for the betterment of hunting and protected North America's most vital and admired game species for future generations. Visit DeerAssociation.com or follow @deerassociation on Instagram, Twitter, Facebook and YouTube.